J. Richard Middleton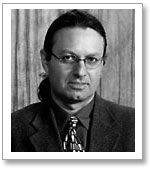 J. Richard Middleton is associate professor of Biblical Studies, with a concentration in the Old Testament at Roberts Wesleyan College and part-time professor at Northeastern Seminary.
Professor Middleton has given much thought to the problem of redeeming reason and developing a Christian worldview. He has done a number of conferences for the Institute of Christian Studies in Toronto on developing a Christian worldview. He has also written two books with his colleague Brian Walsh, The Transforming Vision and Truth Is Stranger than It Used to Be. They're both available at InterVarsity Press. InterVarsity Press also did an author interview.
Middleton has recently published The Liberating Image: The Imago Dei in Genesis 1 available from BrazosPress and Amazon developing ideas he first laid out in his article "The Liberating Image? Interpreting the Imago Dei in Context".
Some of his publications are:
One Holy and Happy Society: The Public Theology of Jonathan Edwards

(Penn State Press, 1992).

Jonathan Edwards Confronts the Gods: Christian Theology, Enlightenment Religion and Non-Christian Faith

(Oxford University Press, 2000).

Can Evangelicals Learn from World Religions? Jesus, Revelation and the Religions

((InterVarsity, 2000).

God's Rivals: Why God Allows Different Religions-- Insights from the Bible and the Early Church?

(InterVarsity Press, 2007).

Claiming Christ: A Mormon-Evangelical Debate

((Brazos Press, September 2007).
Top